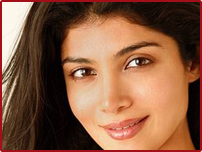 Rob Reece has given me a new perspective to acting. He's taught me that Acting begins with Being. He's encouraged me to dive within the depths of myself and to connect with my true feelings. Rob has helped build my confidence levels and skills for auditioning as well. In the short span that I have known Rob Reece he has changed my life.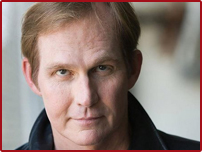 Rob Reece is a veritable mix of years of technique and heart. He draws from all the best and leaves the rest in the dust. If one is looking for some serious training look no further. I go back to Rob after getting involved in other training because I want the real deal. We missed him for three years in India. Now He's BACK!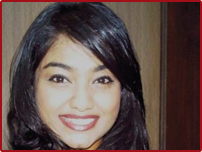 It was tougher than I thought, I was afraid of letting go, I was afraid of people seeing who I am, and what my weaknesses were. I was afraid to break out of the mold I had been in. I was told to never let the world know what you're going through because it's not okay to show your weakness and it's always best to smile. Rob, I appreciate the fact you saw the talent I had in me and you took the time to carefully dissolve the mold and the inhibitions I had. You handled me delicately and respected the time it took me to eventually let go. Your guidance saw me through every step I took to reach my goals. Your constant motivation and encouraging words of wisdom and the insurmountable faith you had in me was just the right form of guidance that I required. Rob, you let me know that even though I felt I was blindly walking through the valley, at the end there was a ray of hope and I would finally conquer my fears. I thank you sincerely for your patience and sacrifice seeing me come this far. As a teacher and guide you have been a blessing to my life. I extend my deepest gratitude to you and thank you for all that you have shared and for opening the doors to a new beginning.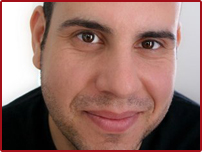 Before studying with Rob, I could only work within a very limited emotional range. Through his class and approach I was able to find dependable and genuine paths to creating dramatic life. Rob is particularly adept at helping his students get through blocks so that they are able to free themselves up and allow what is there. The result is exciting work that is organic, unique, and memorable. The knowledge and experience I've gained from Rob has also proved invaluable in my act as a stand up comic. Because his approach deals so much with moment-to-moment life and following one's instincts, I've learned -to embrace my intuition and let it take me to unexpected and truthfully funny places.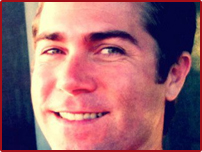 We actors have qualities that make us unique as our own fingerprints. Rob's teaching allows us to accept and support that individuality as the most important part of our craft as actors. There is a risk involved in teaching acting. A facilitator of an actor's process demands a discipline, a willingness, compassion, and truth that most people don't deal with on a regular basis. As a student of Rob Reece for 5 years, I have had a guide who is willing to consistently take risks in areas of truth – which has been essential to the training of my instrument. I have received what I believe to be the most beneficial guidance I could find anywhere with Rob.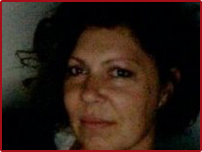 I began studying with Rob Reece because I wanted to learn how to better direct actors. What I got was so much more. My whole approach to working with actors has shifted and expanded. Rob taught me the immeasurable value of creating an environment where actors can be free to explore and be vulnerable in safety and respect. I've learned to release my rigid ideas about how a scene should be played and allow the actors to find depth and authenticity in the material that I could not have imagined. Rob and his techniques continue to help me both in my creative life, and in my broader existence. He is a remarkable teacher. I cannot recommend him highly enough.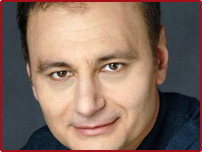 Rob, thanks to you I have grown so much as a person and as an actor. Over the years of studying with you I have seen you make a difference not just in mine, but also in many people's lives and their acting abilities. Your knowledge, experience, sensitivity, and intuition make you the best acting coach out there. You are certainly the best teacher I ever had. Thank you, Rob for changing my life and for making an actor out of me.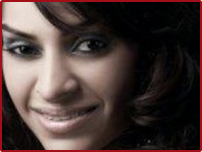 One and one half years of training with Rob Reece turned my life around. This is not just a testimonial but rather a thank-you to Rob Reece who as a teacher takes the responsibility to shape a young life. Rob Reece in class is one of the most jovial, loving, and caring teachers I have ever gotten to work with. His method of teaching is truly to bring you back to life as a part of the universe the way one is meant to be without all the inhibitions and attacks that society and one makes upon themselves. He got me out of the pretentious me and turned me into a confident actor and person. Rob is extremely supportive and treats his students like his own children, which makes it very easy for us to be open with him. Rob has made my acting experience into a spiritual realism. Thank you Rob for being there for me, standing up for me, and believing in me.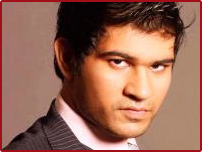 Rob Reece is "the" best teacher that I have ever had. Not only is he great at what he does, but he is completely devoted to what he does, bringing out the best in every student that he has ever taught. I believe that Rob changes lives for the better. He encourages us to look at ourselves in a different way. I feel more connected to myself and to everything around me because of him. Rob has changed my life in many ways. I feel I am a more passionate person, a better human being. And most importantly I feel Rob has taught me to be honest in everything I do.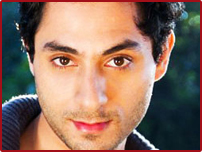 You have been a teacher who not just showed me my Present but also managed to make me see and recreate my Past as well and how my Past and Present experiences in life will help me as an Actor to enhance my Future. Your great work ethics, fine mind, your integrity, wit, and wisdom have positively impacted me. As an actor what ever I have learned or experienced are your blessings and I really appreciate the confidence and belief you have shown towards my work. I owe you so much and not just thanks but a promise to make you proud is what I can give you.